Mission
Founded in 2009, ClearRock is an established regional investor, developer, and operator who has overseen approximately $580m in real estate investments across 15 properties totaling 2.1 million square feet. ClearRock focuses on value-add, urban & suburban development and redevelopment of commercial and residential properties in New York, Boston and Washington, D.C.
Team
ClearRock has extensive experience discovering and creating off-market, exclusive, or narrowly marketed opportunities. ClearRock's extensive network of relationships, local operating knowledge, and integrity have been hallmarks of the principals' success in adding value to properties across cycles and markets.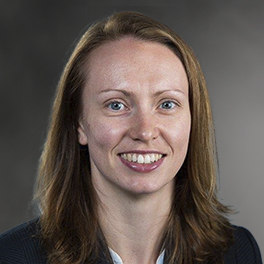 Financial Analyst and Director of Administration
In Memoriam: Josh Weiner
The tragic passing of Josh Weiner in October 2017 left a hole in the ClearRock family that will be impossible to fill. Not only was he a talented and dedicated real estate professional, he was also a loyal friend. He will always be remembered and will forever remain in our hearts.
Focus
ClearRock focuses on acquiring undervalued and under-performing assets below replacement cost. ClearRock capitalizes assets prudently and flexibly, finding hidden value through financial recapitalization, physical rehabilitation, repositioning and/or releasing.
We are thoughtful, disciplined investors committed to maximizing value in the most prudent way possible. We seek complex opportunities, relying on our experience and strategic approach to developing and executing value-add business plans. We are dynamic, innovative operator/developer/investors constantly refining our approach to investing and operating assets.
We maintain the highest standards as both an operating partner and fiduciary to investors. We invest our personal capital alongside our partners in all investments. We are in the real estate business for the long-term; we remain committed to combining investor, user, government, and community interests to create environments that will outlive those that create them.
Partners
The ClearRock team is committed to serving as a fiduciary operating partner to institutional and high-net-worth investors. ClearRock has partnered with some of the leading investors in the real estate business, including: