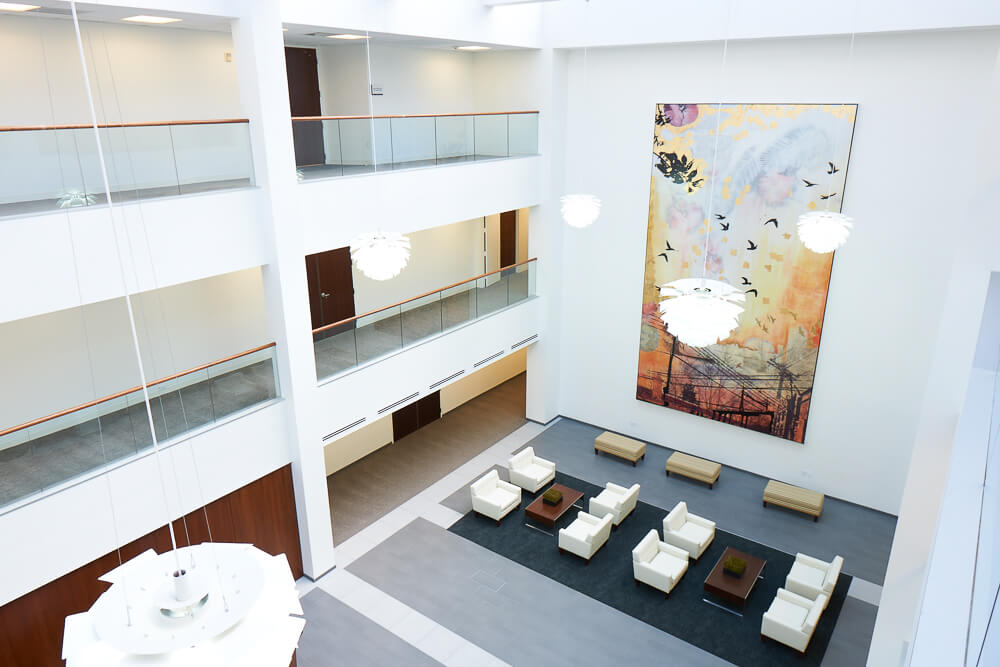 ClearRock Works to Fill Greenwich Office Complex
A formerly foreclosed office building in Greenwich gained a new lease on life when ClearRock Properties, in a joint venture with Artemis Real Estate, acquired the property at 75 Holly Hill Lane.
Last week, New York City-based ClearRock named commercial real estate services provider Cassidy Turley the leasing agent for the property.
Currently, the 101,394-square-foot, three-story building is only 20 percent occupied. Some of its tenants include offices for the town of Greenwich and a few medical offices affiliated with Greenwich Hospital and Greenwich Medical Group.
ClearRock sees the office building as being a home for financial services companies, law firms and accounting companies, said Doug Winshall, managing principal at ClearRock Properties.
"Its history and its future is a general range of office users who wants to be in Greenwich," he said. "We see that as a real opportunity. Greenwich is one of the better, more supply-constrained suburban markets. It's a very good building, it's been leased for its entire history."
Built in 1980, 75 Holly Hill Lane hit a troubled spot following the financial crisis of 2008, getting saddled with debt and eventually going into foreclosure, Winshall said. ClearRock Properties bought the building from the lender, CWCapital, in May.
"I think ClearRock is a dynamic landlord that's entered the marketplace," said Jim Fagan, senior management director of the Stamford office of Cushman & Wakefield. "They tend to buy things right, upgrade facilities and get them leased. I think they've made a great buy."
The space was partially renovated by its previous owners, Core Plus Properties, and ClearRock plans to spend about $2.5 million to complete that renovation, as well as creating pre-built suites, offices that are ready for tenants to immediately occupy. ClearRock expects to be able to begin leasing space by Labor Day.
"For us, it's an opportunity to take the building and add value by leasing up the rest of the space," Winshall said. "Because the building has low occupancy, we can attract small tenants, medium-sized tenants and very, very large tenants as well."
Space in the building will also be initially offered at a lower price than is usually found in Greenwich. Compared with the typical $400- to $800-per-square-foot purchase price for an office building in Greenwich, Winshall said, ClearRock was able to acquire 75 Holly Hill Lane for less than $200 per square foot.
"Because of their low basis in this property along with their experience in repositioning buildings, (ClearRock) will be able to offer commercial office tenants an improved property that will undoubtedly include very competitive pricing," said Stephen Westerberg, senior managing director at Colliers International CT LLC.
The Greenwich market has an overall vacancy rate of about 10 percent, according to Michael Norris, managing director and principal of Cassidy Turley.
"It's a much healthier sub-market from Stamford," Norris said. "I think the economy has come back to a certain degree, and developers who started these projects have finally committed the capital."