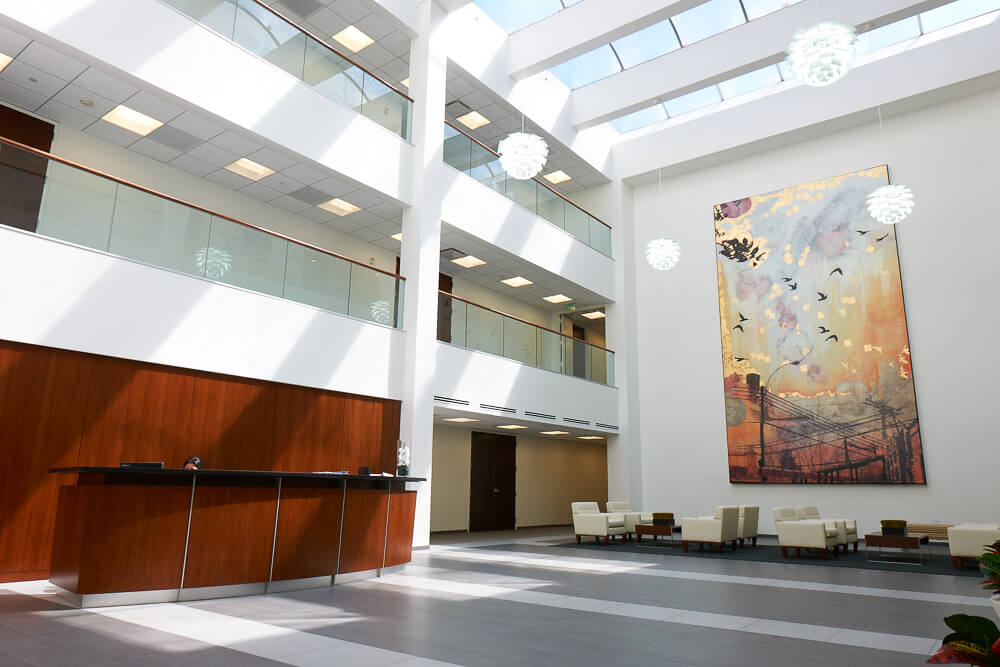 Holly Hill Lane Property Will Rejoin the Market: Business Briefs
Holly Hill Lane property will rejoin the market
ClearRock Properties will reintroduce 75 Holly Hill Lane to the Greenwich market this fall as a part of the $2.5 million capital improvement program to reposition the property. ClearRock purchased the three-story, 105,000-square-foot office property in a joint venture with Artemis Real Estate Partners in May. The $19.3 million purchase price is nearly 50 percent of the amount paid for the property in 2007. CW Capital was the seller, following a loan foreclosure.
Anthony's Coal Fired Pizza donates sales to CancerCare
Anthony's Coal Fired Pizza in Darien will donate 10 percent of its New York, New Jersey and Connecticut stores' dine-in and take-out sales every Tuesday in October to CancerCare, to mark Breast Cancer Awareness Month. CancerCare, a national nonprofit organization, provides free support services to anyone affected by a cancer diagnosis.
Pitney Bowes to feature technology at Chicago expo
Pitney Bowes Inc. announced new technological capabilities to its high-volume production printing and mailing solutions. The new updates include: an in-line envelope converting module for the Mailstream Wrapper Productivity Series; a Print+ Direct Mail color inkjet system; an enhanced client job tracking capability for DFWorks Software; and Intelligent Printer Data Stream compatibility for the IntelliJet 20 Printing System. Pitney Bowes will feature these solutions at Graph Expo 2012 in Chicago.