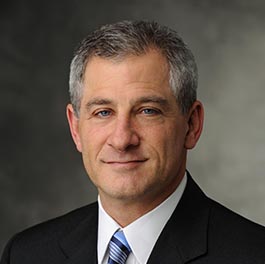 Doug Winshall
Managing Principal
Prior to co-founding ClearRock Properties in 2009, Doug was a Partner and Executive Vice President at Taconic Investment Partners where he was responsible for its office portfolio (including the 3 million square foot 111 Eighth Avenue) and three major development projects. In 2007, as head of Greenstreet Real Estate Partners, Doug led the acquisition of seven properties comprising of office, flex, retail and land – totaling $175 million.
Before that, Doug partnered with Steve Grant to establish Trizec Properties' first office in New York. For 10 years, from 1997 until the $9 billion acquisition of Trizec by Brookfield and Blackstone in 2006, Doug served as Executive Vice President of Trizec and was responsible for all aspects of the company's activities in the Eastern Region (a total of 16 million square feet). The portfolio included a mix of property classes from CBD trophy to suburban class "B."
From 1991 to 1996, Doug was a Vice President at Swig, Weiler & Arnow, one of New York's largest family-owned commercial real estate owner/operators. He joined that company after five years working with John Dowling in commercial brokerage at Cushman & Wakefield.
Doug received an MBA from the University of Michigan and a bachelor's degree in finance from Boston University. He has served on the Board of Governors of The Real Estate Board of New York and was Co-Chairman of the Bryant Park Business Improvement District. Doug is active with Pleasantville Cottage School, a not-for-profit residential treatment center for emotionally troubled youngsters.